Design techniques to integrate testability features in a hardware product design.
The term Design for Testability (DFT) refers to design techniques that integrate testability features into a hardware product design.
The aim of the various test procedures is to rule out manufacturing defects and thus ensure the correct function and quality of the product. The test requirements are already defined in the development phase.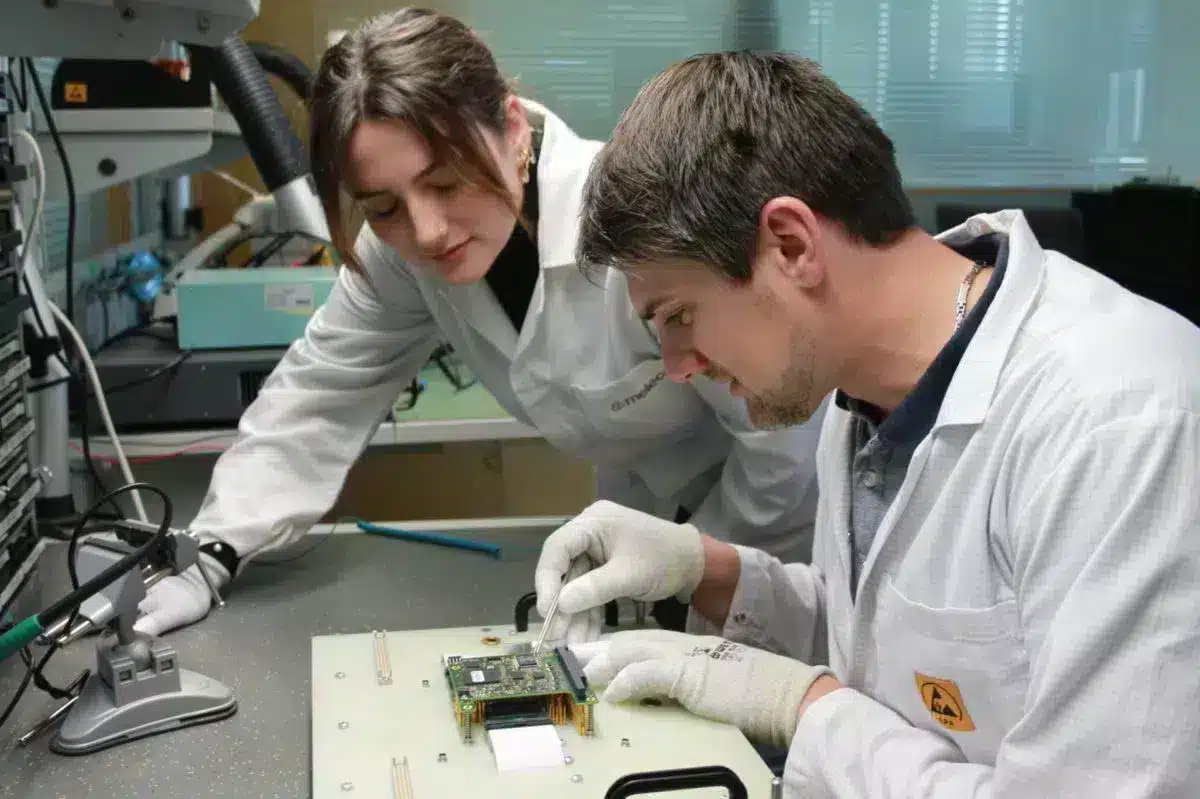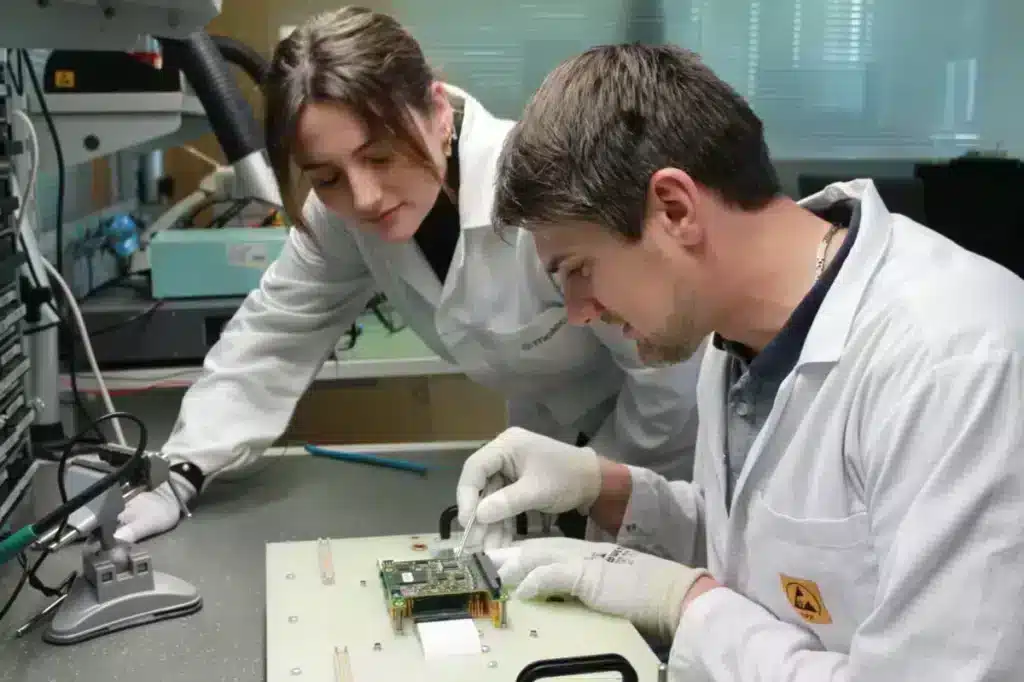 Melecs internal design guidelines
In the development phase, our design guidelines cover the following parameters:
optimized testing depth
reliable adaptation
reduction of testing time and associated costs
testing concept design based on the expected annual number of units (1,000 units/year vs. 1,000,000 pcs/year)
In order to be able to produce your series product successfully in larger volumes and at the required quality, we test the assemblies fully before delivery. An expert team of 15 test engineers therefore test your assemblies in depth. Depending on the requirements, different test procedures and approaches are used.
Optical inspection – Automatic Optical Inspection (AOI): in this test procedure, proper population of the board is ensured through an assembly-specific AOI program. This allows an assessment of the solder quality, but also reverse polarities and improperly populated assemblies.
Electrical function test: this test is used to assess the electrical function of the assembly. Test engineers are integrated in the project team from the development phase to achieve the highest possible test coverage for serial production.
In-Circuit Test (ICT) Component Test
End-of-Line Tests (EOL) made specifically for the assembly
Open IC Probes that recognize unsoldered pins in ICs
Capacitive Probes to identify capacitors with reversed polarities
Boundary Scan Test
Optical LED tests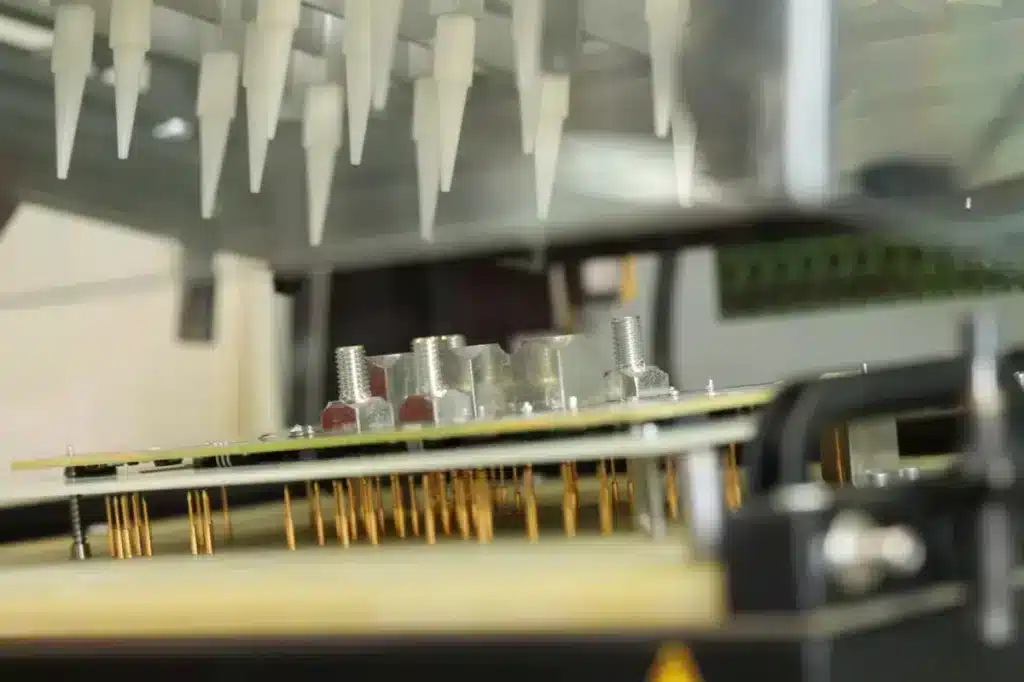 Test adaptors are the link between test system and the individual object to be tested, i.e. the assembly. The test adaptors used depend on the expected annual volume and include:
mechanical adaptors (procured from ATX Hardware GmbH or made in-house)
pneumatic adapters
2x tandem adaptors for still short cycle times and therefore low testing costs in series production
Contacting across the test points or connectors specified in the layout
Testing time and cost savings
To reduce testing time and thus costs for series production, high-performance programming equipment that ensures short programming times. We also used calibrated and standardized tests, e.g. Digitaltest or Reinhardt Testsysteme. This allows us to 100% guarantee traceability of the test results as well as comprehensive options for data logging.
Typical process procedure
The development of a test adaptor is ALWAYS specific to an assembly and to customer requirements.
We would be happy to advise you in person. You want to learn more about our services, or you have a specific inquiry? Our experts are happy to help.
Want to learn more about our services, or do you have a specific inquiry? Our experts are happy to help.