Project management for the engineering and manufacturing of your electronics
Project management is where everything comes together:
We plan the project in close coordination with our customers.
We monitor costs, deadlines and quality transparently and in collaboration with our customers.
We carry projects to successful series production.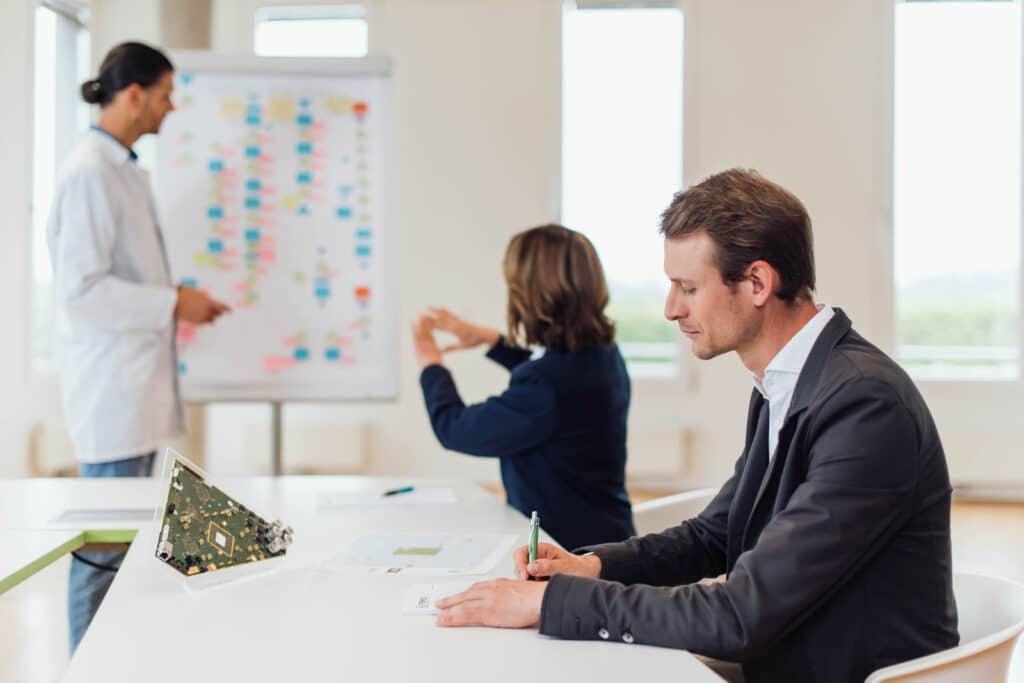 Our project management offers all the usual tools for successful implementation, such as project schedule planning, project controlling, risk management, change management, supplier management, milestones/quality gates, competence and resource tracking, and we integrate international multi-disciplinary partners into the process.
Melecs follows a lean standard development process that combines the classic milestone-based stage-gate model with the activity based V model and ASPICE process conformity. Based on specific customer and product group requirements, this process is tailored and optimized.
Melecs provides the flexibility to optimize the development process based on our methodological competence. This allows us to consider your specific needs and requirements for your sector.
This is a major success factor that our customers value highly.
The parallelization of development steps and the avoidance of over-specified requirements save time and money.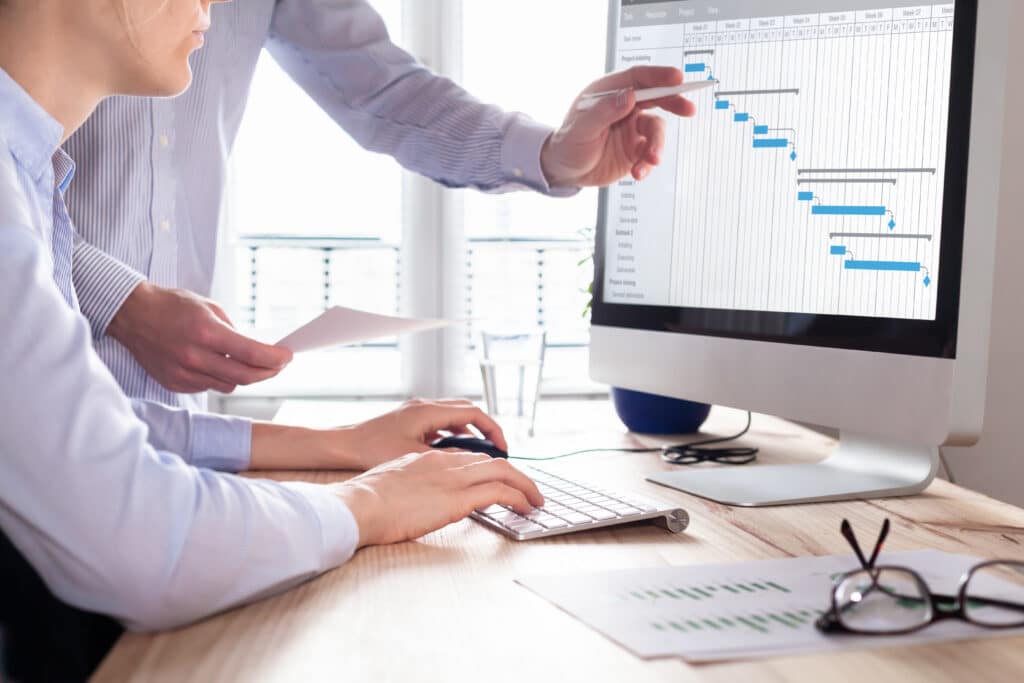 Melecs project management for your development project
Electronics development - Melecs
Configuration management to ensure the corresponding tools and documentation
Release management for the sample levels
Higher-level KPI controlling to fulfill schedules/costs/quality
Early integration of suppliers
Whether you need a New Product Introduction (NPI) or a change to a series product, your contact person is a technical expert that speaks your language and ensures a high-quality implementation on schedule.
We will be happy to personally advise you.
Would you like to learn more about our service portfolio or do you have a specific request? Our experts will be happy to help you.