The development processes at Melecs are based on the V model, inspired by ASPICE. We distinguish between three different quality levels: product quality, quality of the work results and process quality.
The development processes at Melecs are based on the V model, inspired by ASPICE.
ASPICE is the German acronym for Automotive Software Process Improvement and Capability Determination. It is a quality standard used to assess the performance of development processes.
It forms the basis for the standardized work in our product developments.
The Melecs process landscape describes the development processes at the task level, which are tailored to the dimensions of the project.
The development of complex products requires the interaction of many areas. The interfaces are governed in the process landscape through defined inputs and outputs.
To safeguard the high quality of our products, the observance of these processes is regularly monitored and constantly updated. The management also monitors the maturity of our projects at defined milestones. The next project phase is only initiated following a positive assessment of the milestone review.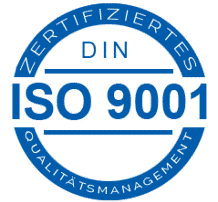 QUALITY OF THE WORK RESULTS
Every sub-process in development has defined work results, such as product sketches, layout and schematics documentation.
The availability and defined quality of the work results is a precondition for on-schedule realization of the product development.

To ensure the quality of the work results, and to guarantee the scheduled progress of the project, reviews, simulations or other tools are applied. Their proper execution is in turn monitored by the Quality department.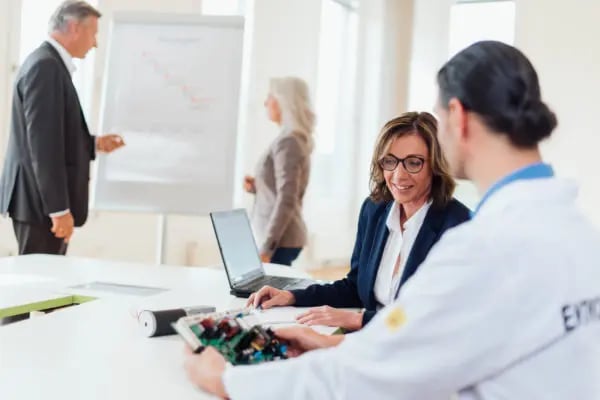 The product quality is tested throughout the development process with the aid of multi-level tests and is finally approved after product validation.
A multi-level test strategy is developed specifically for every product that we develop. To be able to identify potential deviations as early as possible, the complexity and the duration of the tests increase from the base to the tip of the test tree. This allows causes to be identified and corrective measures to be taken. This aims to ensure that tight schedules can be upheld.
Quality Assurance - Core Tools
Safety Management Safety Management that is independent from the development ensures that normative requirements and the state of the art in science and technology are taken into account at the start of development.
We will be happy to personally advise you.
Would you like to learn more about our service portfolio or do you have a specific request? Our experts will be happy to help you.